What are hair transplant options for Norwood class 7 candidate- it depends upon donor area density and expectation from hair restoration procedure. Too much high expectations and low donor area availability ,it is better not to go for hair transplant surgery.
Male pattern baldness class 7 NW (Norwood)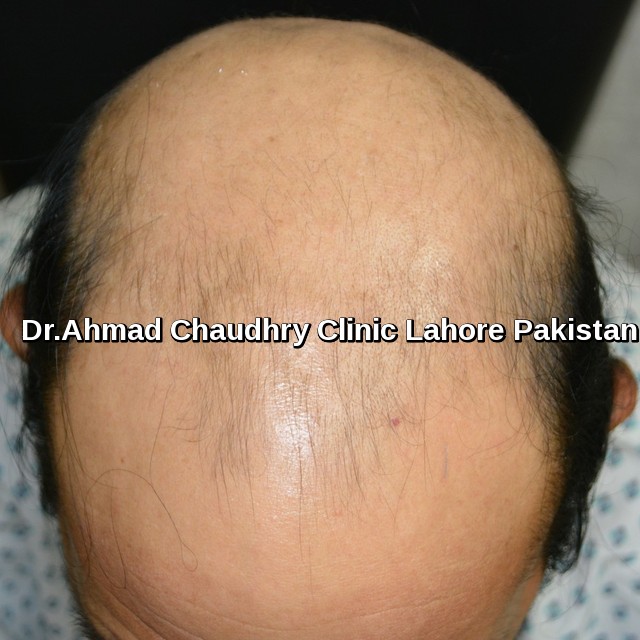 Patient expectations were too much high and he wants to cover all bald area by Fue procedure.
How many grafts required for Norwood Class 7 baldness coverage
Normally 6200-6500 grafts required to cover full area of  class 7 baldness. However these 6500 grafts can not be extracted from scalp back or sides. Therefore beard , chest,abdomen, legs and back hairs are extracted and transplanted to scalp or bald area.
Norwood 7 hair transplant results
Norwood scale 7 hair transplant